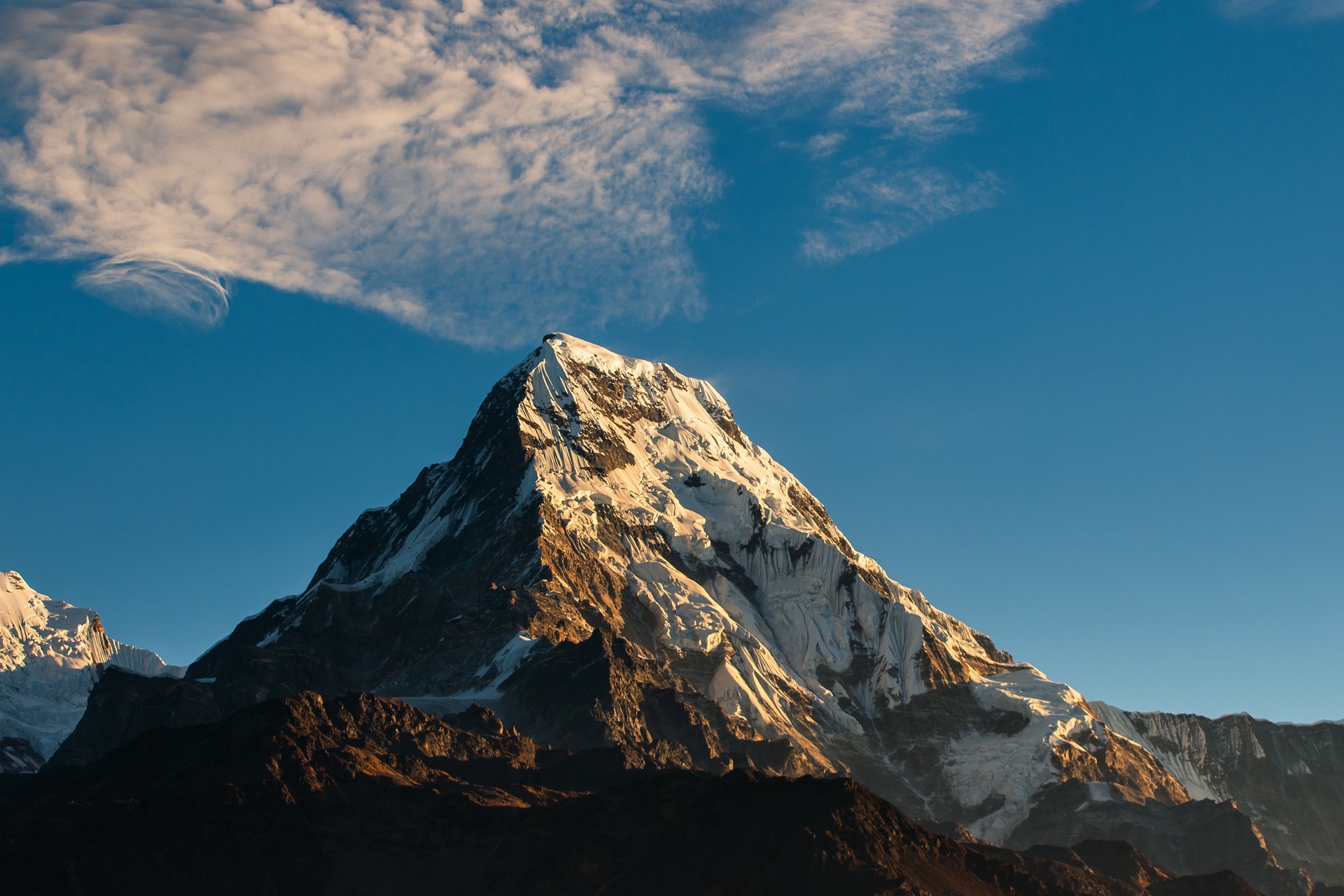 mindfulness and the mountains: a remarkable trek
"Going to the mountains is going home" -John Muir
"Mountains should be climbed with as little effort as possible and without desire" -Robert Persig Zen and the Art of Motorcycle Maintenance
During most of April this year my wife-Kim-and I went on what might be called an "adventure holiday" for nearly 20 days. This was a guided trek of sorts through Nepal, Bhutan and Tibet, ending up with a daylong stopover in Dubai, then home to Newcastle.
We'd long hauled a few times and we'd visited countries before that could be called "exotic" or "different" but this was, well, quite different.
From out the window of the plane the first Nepalese greeting was a craggy "namaste" in the form of the country's hills and valleys spread out below us, a welcoming vista indeed. Landing, then exploring Kathmandu was an eye opener; this city expands and tucks itself with vigour into the surrounding hillsides and is a sensory riot of colour, sound, taste and smell. It's as if your senses suddenly become dialled up to overload.
Travelling from Kathmandu to Pokhara for 8 hours, stopping and walking along the Nepalese valleys and small towns with fruit stacked up along the roadside and cows ambling through rubble-strewn thoroughfares, destitute by Western standards yet thick with life (colour! Nobody wears our signature black and browns!) and road dust billowing and blinding our eyes and filling our throats. The sight and sound of Hindu festivals, of incense and fire flooding the air.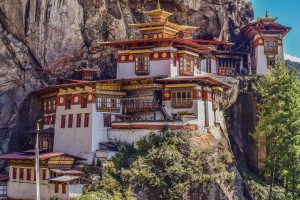 Then, by contrast, the order, simplicity and clean air of beautiful Bhutan; bustling towns such as Thimbu and Paro, the nation's countryside studded with Buddhist dzongs rising like sturdy white fortresses alongside rushing rivers, stupas and flags around every corner and a punishing yet finally rewarding hike up, up, up the steep hillsides to the Tiger's Nest Monastery.
One afternoon, hiking up a hillside to visit a stupa, we stopped midway, sitting for a while to turn the prayer wheels on the path, listening to the sound of the bells ringing out over the snowcapped and monumental panorama: as Li Po writes in his zazen on Ching-t'ing Mountain "we sit together, the mountain and me/until only the mountain remains".
Then to Tibet; flying over the Himalayas we began to grasp the sheer vastness of the land-endless white capped majestic mountains like jagged, rugged, luminous ghosts, hostile yet breathtakingly beautiful. Walking in Tibet is an effort; Lhasa where we stayed is the holy city of Tibetan Buddhism and the political, economic, cultural and religious centre of the Tibet Autonomous Region. It stands over 3,600 metres above sea level, and at that altitude mindful breathing is a lifesaver in helping you keep going and staving off the inevitable headaches.
We visited the Potala Palace where His Holiness The Dalai Lama lived and was partly brought up, struggling to absorb just how the Tibetan culture has been changed since 1959, yet, ringfenced as it is by snow-capped mountains, how much still stands.
These three countries: wherever you go, there you are, with mountains.
Finally, Dubai; flying over sand dunes into the airport, sampling the city's modern cafes and restaurants, its steely malls and cool air conditioning; the mountains we "climbed" were skyscrapers, such the Burj Khalifa. At a roof height of over 830 metres it is known as the tallest structure in the world, yet what a contrast to the heights of the ancient mountain spirituality we had just experienced.
*****
Two weeks later, we are still processing the trip, and Kim and I are at the Star and Shadow, a small cinema in Newcastle, listening to Vin Harris give an introduction to the film Akong: A Remarkable Life. We began to deeply appreciate Akong's life and deeds, and his escape from Tibet, through the Himalayan mountains and into India, how this flight impacted on his resolve to deliver compassion in action.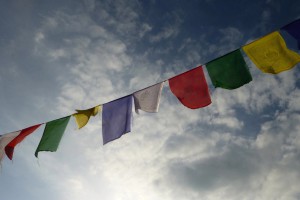 How might all of this impact on my practice of mindfulness? This is what I took to supervision. Gareth, in conversation, asked me to allow an image to begin to form and explore it.
There's a mountain, white, hostile and unforgiving, unbroken and sound in its majesty, resolute in intent and meaning. Its top scrapes the sky and its base sinks deep into the Earth; it seems to say before you were thought of, before and before the ones who thought of the ones who thought of you, and long after you, I am.
Perhaps it's no coincidence that when we sit in meditation, we adopt a kind of mountain posture, our heads the tip and our crossed legs a sturdy base. Perhaps also there is something here in the teaching of mindfulness that-as with the works of Akong-remind us to wake up to the body of the Earth, wake up our earthly senses and our presence in the world, our essential being and connection and, like the mountain embody this being, this I am in our lives.